Web design trends keep changing in new and unique ways with time. So, what has 2020 done to them? Well, this year we have seen quite a lot of changes and new incorporations in website designs, such as reinvention of prior designs, experimenting with different extremes, and coming up with new methods and techniques.
Want to know the most in and trending web design trends of 2020? Scroll down to find out!
Engaging 3D aspects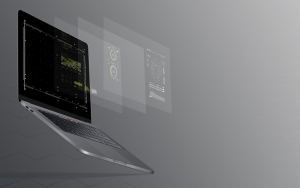 With greater technological advancements, lots of new changes are being made and one of them is the introduction of amazing and engrossing 3D elements in graphic designs. Everyone has always been a fan of 3D. Seriously, do you know anyone who hasn't been inspired or awed by 3D images or videos? We don't think so. However, previously this practice wasn't common as the technology was quite pricey and complicated. However, it is now more easily accessible and costs lesser than before, hence more and more designers can use it to create something different and unique.
Switch of the dark mode!
Many people love black, and in addition to being a personal favorite of most people, it also makes a design stand out more, create a higher contrast ratio, while also helping reduce strain on the eye.
Dark mode looks elegant and classy and every element of the design can be seen in a new light in this mode. It gives a great aesthetic overall and looks amazing on the screen of users' phones and other devices that they use.
Unique and glowing color combinations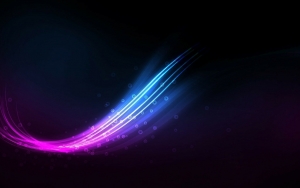 The isometric trend and futuristic designs from last year have made their way into this year as well, and have been encouraged and admired greatly by the audience. There will be blues, blacks, orange, and purples dominating different websites and posts this year to give a luminous and bright feel.
Especially with so many people impressed by the dark mode and switching to it, luminous colors will be extremely popular and will dominate 2020.
Audio dominating images and videos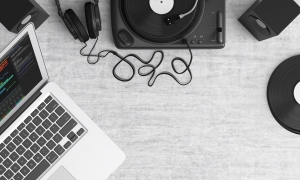 2020 has seen a shift from the normal and designing for sound has become the new trend. Audio user experiences have gained immense popularity and so many websites are resorting towards this method. Using sound as a way of communication on the internet to make the user experience better and more engaging is now the new norm and websites that do not incorporate this might lag behind from the competition.
Better navigation, better user experience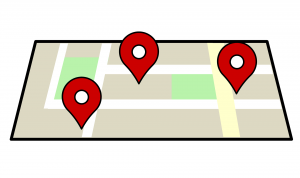 This method is also called streamlined navigation. Now, this might seem like a bit of a stretch but if you think about it, it is quite interesting and helps make user experience so much better. How do you wonder? This is because it offers a more direct approach to users to reach where you have the most engaging content and design.
So, these were a few trends you could incorporate into your website to stay ahead of the competition and not get left behind. Do not hesitate to experiment and play with different designs and to mix and match them however you like. Just make sure they are user friendly and help make the user experience better instead of making it worse.
https://www.kanootesoft.co.uk/wp-content/uploads/2020/07/Web-Design-Trends-2020.jpg
1357
1920
kanootesoft
https://www.kanootesoft.co.uk/wp-content/uploads/2022/11/KanooteSoftLogoNew.png
kanootesoft
2020-07-09 07:45:08
2020-07-11 08:34:35
Web Design Trends 2020