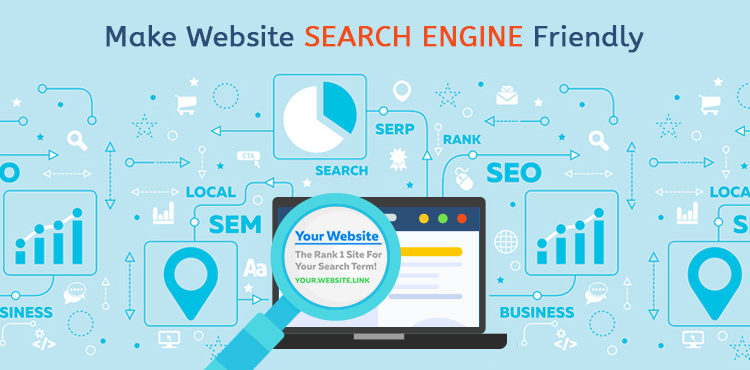 How important is SEO to the success of a website? When one starts an online business, the first goal in mind is creating a strong web presence. For this purpose, they can take advantage of paid advertisements, social media, and other online platforms, but the one thing that can boost your online presence like no other tool is SEO. You might have heard about SEO Manchester before, but have you ever asked yourself the question, "What is the importance of SEO, and how does it impact businesses?" If you haven't, the right time is now, because you're about to read everything that you need to know about the relationship between SEO and success of your business's website.
1. SEO HELPS YOU KEEP THE VISITORS YOU WANT TO ATTRACT:
The biggest contributing factor that makes your business's website rank in search engines is the searchability. The better the ranking, the higher is the visibility of your website, and the greater are the chances of your target audience finding your products online. To achieve this, your website needs to be search engine optimized, which means, if you don't optimize your site the right manner for search engines, your website can't even be found by the target audience, so thinking about gaining customers is a long shot.
2. SEO INCREASES THE LOADING SPEED OF YOUR WEBSITE:
The longer it takes your website to load, the higher amount of visitors you're losing every second. Studies show, if your website takes more than 6 seconds to load, you're more likely to lose about 75% of your traffic. Yes, 75%! The slow loading speed of a website is one of the most significant factors that impact the conversion rate for an online business. A site that is well search engine optimized takes less than 2 seconds to load and increases sales and revenue for your business.
Read More: Importance Of UI/UX In SEO
3. SEO PROVIDES A STREAMLINED USER EXPERIENCE:
A professional SEO knows the factors that attract viewers to your website, keeps them engaged, and interested in your products. An intriguing yet straightforward layout and efficient site navigation will increase the stay-time of viewers and will potentially boost the chances of sales. Suppose your business's website doesn't offer quality user experience, there are slim chances that it will get recognized by search engines, which is one thing all online brands should work on avoiding.
4. SEO AIDS IN GAINING ORGANIC TRAFFIC FOR YOUR WEBSITE:
Organic traffic is the kind of traffic a website gains without paying for ads. SEO is one of the easiest ways your website can increase organic traffic and attract more and more leads. If you want your website to end up on the first page of search engine results, in that case, you need to focus on optimizing it in a way that it attracts maximum organic traffic, as it massively impacts the sales and revenue for an online business.
Furthermore, quality SEO also helps a business cut off marketing costs as a strong web presence does the job of ensuring that the products gain maximum exposure and customer clicks. So it is a given that if your website lacks proper search engine optimization, the site can not do much for your business.
https://www.kanootesoft.co.uk/wp-content/uploads/2020/08/develop-seo-friendly-website-seo-tips.jpg
370
750
kanootesoft
https://www.kanootesoft.co.uk/wp-content/uploads/2022/11/KanooteSoftLogoNew.png
kanootesoft
2020-08-17 05:33:31
2020-08-18 05:16:21
How Important Is SEO To The Success Of a Website?