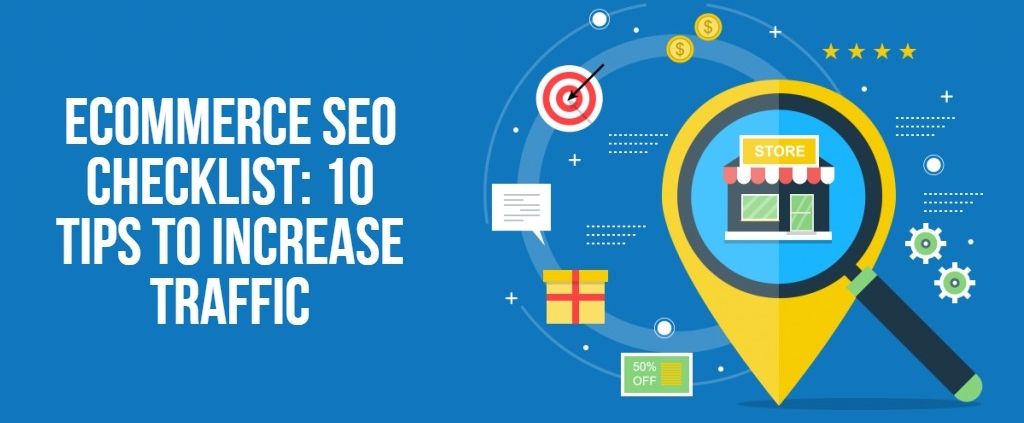 Launching an eCommerce business is always a big deal. You need a large amount of traffic as soon as possible. Marketing and SEM may help you but only to a limited extent. SEO for an eCommerce website is necessary if you want to draw in a large amount of traffic. You can make a checklist for all the things that you need for increased traffic. Or wait, you don't need to do that. We have already come up with an e-commerce SEO checklist for you. Here are the factors you need to keep in mind to increase traffic for your website.
1. Keyword Selection:
Keyword selection is the foremost step while doing SEO for an e-commerce website. If your keywords are not up to the mark, no one will see your website in their search results because you probably chose the keywords that are not popular. Always select a keyword that is popular and has the least competition in the market so you can easily display your website on top of search results. You can find profitable keywords from the Amazon keyword tool, observing competitors, and using other SEO tools like Ahrefs.
2. Keyword Should Match Products:
The keywords that you use should always match the products of the website. This is important because the user will not spend much time on your website if they don't find what they searched for. So, they will come once but won't return to your website in the future. That is a factor that can harm the reputation of your website in the long run.
3. Make Your Images Understandable for Google:
While alt text makes your pictures understandable for people who can't see, they also help Google understand your pictures. Pictures with relevant alt text will increase your website's visibility, and you can do the same thing with videos of products by transcribing them. When Google understands pictures and videos, it will rank your site better.
4. Put Keywords As Headings:
Headings are the most prominent part of the content written on the website. Your e-commerce SEO checklist will not be complete without using keywords in the headers. Users will see what they searched for, and the headings will be relative to searches. This will improve traffic organically.
5. Use Keywords In URLs:
URLs are the first thing that users notice when clicking on your links. If they are relative to what a customer wants, then your traffic will automatically increase. However, try not to add too many keywords as it will have a deteriorating impact on your ranking. Google discourages the excessive use of keywords.
6. Make Compact Snippets:
When a user searches a particular product on Google, they want to see their desired product in the search results, with as much detail as possible. Adding rich snippets with product details and ratings will compel the user to open the link and increase website traffic.
7. Troubleshoot Your Website:
Many products keep being added or deleted. Likewise, some links get obsolete and return error 404 because they no longer exist. In this situation, you must redirect all such links to the new links or the page that the user desires. Searching for a product on the website and finding errors will automatically turn off the customer, and you will lose traffic.
8. Use Backlinks to Improve Credibility:
Another way to improve rankings is by using backlinks. This type of SEO offsite optimization is suitable for a website when the backlinks are of credible websites. Avoid spam links as they can harm your website.
9. Shift to HTTPS:
No one wants to visit a website that is not secure. Starting in 2018, Google marks all those websites that are not on https as unsafe. This is why it is essential to migrate your website to https.
10. Optimize Website Speed:
Website speed is another factor that improves the ranking of SEO for an e-commerce website. Your website will rank better if you increase the website speed. You can try reducing redirect links, writing less bulky code, and using simplified architecture.
Now that you are done with the e-commerce SEO checklist, you will automatically see an increase in organic traffic. These tips are important when considering SEO for an eCommerce website.
https://www.kanootesoft.co.uk/wp-content/uploads/2020/09/eCommerce-SEO-Checklist_-10-Tips-to-Increase-Traffic.jpg
513
1024
Muhammad Faizan
https://www.kanootesoft.co.uk/wp-content/uploads/2022/11/KanooteSoftLogoNew.png
Muhammad Faizan
2020-09-28 12:25:52
2020-09-26 12:40:41
eCommerce SEO Checklist: 10 Tips to Increase Traffic